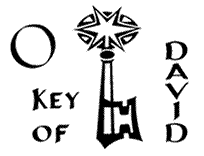 Thus says the Lord, the GOD of hosts: Up, go to that official, Shebna, master of the palace,
Who has hewn for himself a sepulcher on a height and carved his tomb in the rock: "What are you doing here, and what people have you here, that here you have hewn for yourself a tomb?"
The LORD shall hurl you down headlong, mortal man! He shall grip you firmly
And roll you up and toss you like a ball into an open land To perish there, you and the chariots you glory in, you disgrace to your master's house!
I will thrust you from your office and pull you down from your station.
On that day I will summon my servant Eliakim, son of Hilkiah;
I will clothe him with your robe, and gird him with your sash, and give over to him your authority. He shall be a father to the inhabitants of Jerusalem, and to the house of Judah.
I will place the key of the House of David on his shoulder; when he opens, no one shall shut, when he shuts, no one shall open.
I will fix him like a peg in a sure spot, to be a place of honor for his family;
On him shall hang all the glory of his family: descendants and offspring, all the little dishes, from bowls to jugs.
On that day, says the LORD of hosts, the peg fixed in a sure spot shall give way, break off and fall, and the weight that hung on it shall be done away with; for the LORD has spoken.


Isaiah 22:15-2
++++++++++
When Jesus went into the region of Caesarea Philippi he asked his disciples, "Who do people say that the Son of Man is?"
They replied, "Some say John the Baptist, others Elijah, still others Jeremiah or one of the prophets."
He said to them, "But who do you say that I am?"
Simon Peter said in reply, "You are the Messiah, the Son of the living God."
Jesus said to him in reply, "Blessed are you, Simon son of Jonah. For flesh and blood has not revealed this to you, but my heavenly Father. And so I say to you, you are Peter, and upon this rock I will build my church, and the gates of the netherworld shall not prevail against it. I will give you the keys to the kingdom of heaven. Whatever you bind on earth shall be bound in heaven; and whatever you loose on earth shall be loosed in heaven."



Matthew 16:13-19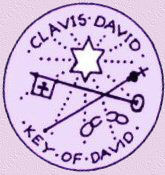 How powerful is the Word. From nothing, creation sprang forth when He was uttered. He speaks and the Law is given. Any oration from Him is full of wisdom and truth.
Perhaps, as is suggested in the verse from Isaiah above, the ability to bind and loose is the most powerful message He delivers. To bind a not so heavy yoke upon us, unlike the Pharisees he chastises in His ministry. To loosen us from the bondage of sin. To bind us together as brothers and sisters in Him. To loosen us from the fear which keeps us from loving each other. To bind our sufferings with His. To loosen the grip of the world, the flesh, and the devil.
But the most powerful thing this Word says is to the gates of Heaven, "Open. I closed you when Adam and Eve did not listen to Me. Because I now have taken on the nature of the crown of My creation and have redeemed them with My life, because I obeyed My Father, I make it possible for them to enter the Kingdom if they heed My voice. My church, My bride, has been entrusted with My words, My teachings, My sacramental grace to make heeding My voice an easy yoke. Those who heed My church heed My voice, and I will raise them up on the last day."
"The King of Glory comes, the nation rejoices.
Open the gates before Him, lift up your voices."
**********
Fr. Z's reflection can be found
here
.
Fr. Kirby's reflection can be found
here
.
Click
here
to listen to the chant.
O Clavis David, et sceptrum domus Israel; qui aperis, et nemo claudit; claudis, et nemo aperit: veni, et educ vinctum de domo carceris, sedentem in tenebris, et umbra mortis.
++++++++++
O Key of David, and Sceptre of the house of Israel, that openeth and no man shutteth, and shutteth and no man openeth, come to liberate the prisoner from the prison, and them that sit in darkness, and in the shadow of death.